Good start for Google Earth and Virtual Earth, who make their first data update in the 2008.
In the case of Google Earth, has updated the USGS near-real-time earthquake layer, and the National Geographics layer. Although it does not mention that there is updating of images, only of road layers, I have reviewed the case of Honduras, of which I had recently made a total inventory of the available image I have verified that they have added several shots in the department of Atlántida, in the La Ceiba area, as well as the northern area of ​​Morazán in El Salvador, although Google seems to hate our beloved Zatoca hill. We also miss that in this update we do not see anything new in Spain or Argentina although Virtual Earth did.
So check your country and you will surely take some surprise.
The most valuable of this updateIt is that of the 27 countries where the update has been carried out, only three are not from our environment, which are: Russia, Malaysia and Taliandia. The rest of the countries where Google has updated data are:
North America (1)
Mexico
Central America (7)
Belize, Costa Rica, El Salvador, Guatemala, Honduras, Nicaragua, Panama,
South America (8)
Bolivia, Chile, Colombia, Ecuador, Paraguay, Peru, Uruguay and Venezuela
The Caribbean (7)
Aruba, Bahamas, Bermuda, Cuba, Haiti, Saint Vincent and the Grenadines, Trinidad and Tobago
—————————————————————————————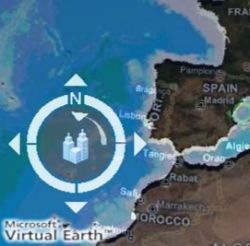 In the case of Virtual Earth, Add to many cities in 3D of the United States, and it mentions the update of orthorectified image of both the United States and Europe, that we mention next:
Spain (Aviles, Cadiz, Cartagena, Granollers, Irun, Oviedo, Sagunto, Tarragona)
Germany (Genk, Bad Salzuflen, Geissen, Greifswald, Neubrandenburg, Neunkirchen)
Denmark (Odense)
The Netherlands (Delft, Terneuzen)
Italy (Olbia, Biella)
Sweden (Eskilstuna, Falun, Gavle, Jonkoping, Kalmar, Karlstad, Vasterasy and Vaxjo)
Finland (Jyvaskyla)
If you want to see a comparative view in the same window of Google Earth and Virtual Earth, you can use Local Look or also Jonason